Orange Mountains District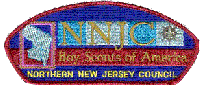 |
home


The Finance Committee

A district finance committee does the following:
1. Obtain the district's share of funds for the council budget.
2. Carry out a successful sustaining membership enrollment in the district, and meet the goal by the target date.
3. Raise funds as part of the council's "project selling" program.
4. Promote the council plan for endowment development.
5. Implement council finance policies within the district.
6. Inform units of unit finance policies.
7. Support district activities that involve income and expense by assuring proper money management.
8. Provide recognition to donors, along with information on how their dollars helped serve youth.
Finance in the district is largely participation in the fundraising campaigns of the council. Successful financing of the council is the direct result of successfully conducted fundraising programs within each district.
Each district within the council has finance goals. These goals are based upon a fair-share formula, taking into consideration the potential of the district and the needs of the council. The district finance chairman assists in determining the goals and accepts the district goal.